What Should I Gift to My Mother on Mother's Day?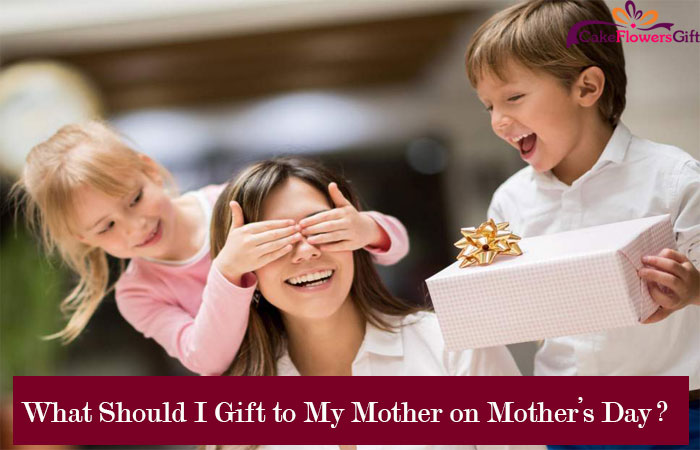 What Should I Gift to My Mother on Mother's Day? This a question that everyone faces when Mother's Day approaches. And with just a few weeks left for the occasion, you must be scratching your head to find the gift that would make your mother happy. Stop pulling your hair, we have the best Mother's Day gift ideas 2023 to make your gifting and life easier. Go through this Mother's Day gift guide and help yourself get the finest gift for your mother. You can thank us later for the suggestion.
* Let the celebrations begin with a luscious cake
Mind boggling bread and creamy icing make people want to have more of it. This Mother's Day, amaze your mother with her favorite cake. Select a cake, get a photo embossed on it and right to the doorsteps of your mother. Search the depths of the internet to find the best online Mother's Day cake to India.
* Rejuvenate her with fresh flowers
Being a mother is one of the most beautiful feelings in this world. However, this comes with a lot of responsibilities that can be tiring, to say the least. Freshen her up with the sight of fresh flowers, send Mother's Day flowers to her. Carnations, roses, lilies, orchids or any of the flowers that she likes will do the job. Just present her with the flowers early morning. Wake her up with a cup of tea and a bouquet of Mother's Day flowers for the best impression.
* Spoil her with chocolates
Chocolates help lift up the mood. As if that was not a reason enough to send Mother's Day chocolates, medical studies have shown that they help in the longevity of life as well. Shop for Mother's Day chocolates basket and wish her a very happy Mother's Day with one of the best gifts out there. Personalized your gift by getting the chocolates packed in a personalized box.
Recent Blog:- Things to Know Why You Should Celebrate Mother's Day
* Tell her how special she is with Personalized gifts for Mother's Day
Nothing shows your thoughtfulness like personalized gifts does. Present your mother with personalized gifts for mom to make it one of the best Mother's Day celebration for her. Your best bets are personalized stone, personalized tile, personalized coffee mugs, and personalized photo book.
* Mother's Day combination gifts
Present her with mother day combination gifts like a combo of cakes and flowers or a combination of flowers and teddy bear. Pair up these gifts with a greeting card and a Mother's Day quote. Express your love, tell how important she is with carefully chosen words.
CakeFlowersGift is one of the best places to send Mother's Day gifts online. Whether you are looking to send flowers, buy personalized gifts or a Mother's Day cake delivery get it done from the website and amaze your mother. Besides the best gift for mother, you get a range of delivery options to truly personalize your gifting experience. We wish you and your mother a very happy Mother's Day.