Best Mother's Day Cake, Flowers and Gifts – Same Day Delivery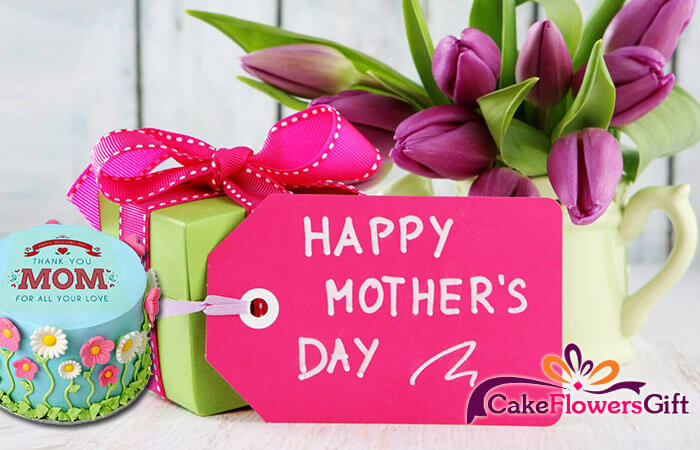 Long work hours, no paid benefits and a life long tenure, would you take a job like that? Millions of people around the world hold that position and they are pretty good at what they do. The job title is called being a Mother. Jobs, Career, Sleep, Passion, and peace of mind, they all take the back seat for a mother whose only priority is her children.
Certainly, one of the best ways to honor a Mother's sacrifices is to present her with the Best Mother's Day Gifts. Speaking of best gifts, what are the options that one can avail to make his/her mom the happiest one on the day dedicated to Mothers, the Mother's Day. Just a little research on the online gifts portals and one can surely get hands on the best gifts.
A bunch of Mother's Day Flowers can easily be accessed and sent to mothers. White carnations are the best option for the occasion. Other flowers like the roses, lilies, gerbera, anthurium and much more will also work its charm.
There is no dearth of choices for the Mother's Day Cake. Designer Cakes to Photo Cakes and Chocolate Cakes to Vanilla ones, every renowned online gifts store has these options available. One can send Mother's Day Cakes Online from these.
Mother's day is all about keeping mother's happy. Sweet delicacies go a long way in doing so. Mother's Day Chocolates is one silky Mother's day Gift option that certainly can give mothers a sugar rush. A chocolate combination gifts or basket of imported chocolates is the way to go about Mother's Day gifting.
Related Blog:- Fabulous Mother's Day Gift Ideas 2023
For every fitness freak or even the ones who are yet to start a journey of fitness, dry fruits are the best friends. A beautiful box of Mother's Day Dry Fruits from a trusted online gifts website can be the motivation that your mother needs for a healthy life.
Gifts surely make words seem impressive. However, what is more important is that emotions that lie behind the gifts. A few words, expressing the gratitude towards mom, written on a beautiful Mother's Day Greetings Card can be combined with any gift to have a better gifting experience.
A gift is always welcomed. But receiving the gifts at the right moments is what makes the gifts even more special. When one wants to Send Mother's Day Gifts Online, one thing to look for is the on time and safe delivery of these gifts. With online gifting beginning to take over the market, online vendors have started providing the same day gifts delivery for its clientele.
A heartwarming Mother's day gifts sent using the Same Day Mother's Day Gift Delivery is the ultimate mother's day surprise that one can plan for his/her mother. The delivery option can be trusted to send gifts to all the corners of the nations. Distances, after all, does not matter when the sole aim is to make a mother happy, your mother happy.