Fabulous Mother's Day Gift Ideas 2023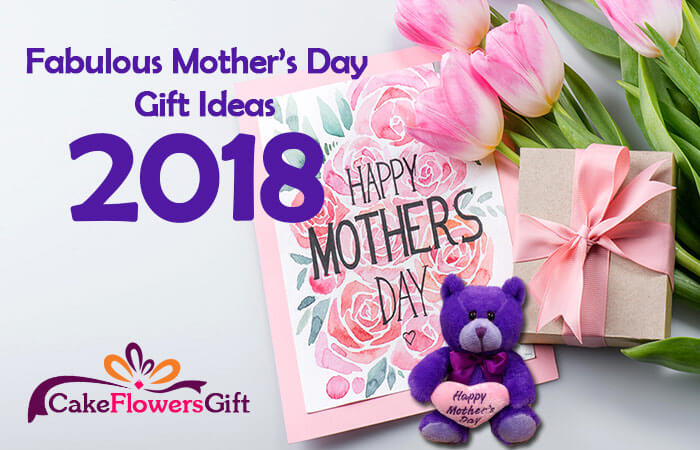 Mother's Day is around the corner and for all those who want to surprise their mother on Mother's Day using the best mother's day gifts, we have come up with the 10 Fabulous Mother's Day Gift Ideas that one can present his/her mother with pleasantly shock her. These Mother's Day gifts Ideas have been put together by the experts keeping the current trend and exclusivity in mind.
Commemorating Mother's Day is more about expressing gratitude. Unique Mother's Day Gift Ideas 2023 are a sure way to say thanks to mother as words are better when said with gifts. Mother's Day Gifts are more about Cakes, Flowers, Dry Fruits, Fresh Fruits, Greeting Cards, Chocolates, Sarees, Jewelry, Personalized items, and idols. One of these or a well-thought combination of these is the way to go forward on this Mother's Day.
One can always send Mother's Day Flowers to India to express love for his/her mother. A plethora of flowers available online makes it easy to express the exact feelings without speaking a word. Tap into the world of Online Cakes in India and Send Mother's Day Cakes choosing from the wide range of delectable cakes.
Catering to the sweet tooth of one's mother is no longer a problem. One can send Mother's Day Dry Fruits to present his/her mother with the delicious dry fruits while caring for her good health as well. In the heat of summer, it is the fresh fruits that everyone likes enjoying. Send Mother's Day Fresh Fruits to India kindle her tender heart with the freshness of seasonal fruits.
More than the material things, a heartfelt message from her child is what she wants. Combine your heartwarming words with beautiful Mother's Day Greeting Cards to make this Mother's Day a day which your mother can remember for a long time. Flowers with Greeting Cards, Dry Fruits with Greeting Cards, or chocolates with greeting cards can be sent.
There are not many gifts which are loved more than the chocolates. One can impress his/her mother with the Mother's Day Chocolates. The combination of chocolates with flowers can be used to make the gifting a more comprehensive one. Sweets are one other option for those who want their mother to have a sugar rush. Delicious Sweets like Gulab Jamun, Kaju Barfi, and others should be used for the same.
Make up is an integral part of every woman's schedule. Their love for sarees and jewelry are well known. Use the Mother's Day Sarees or jewelry to flatter her. The sari will put a smile on her face every time she uses it. Personalizing gifts is always helpful; it shows your efforts that have gone into the gift. Send personalized items like the Pens, Cushion, Personalized mugs and others.
Other gifts that one can go with are idols, Baby with Mom teddy. Whatever the gift be, it is the thought that matters the most. Ensure that the gifts reach their destination on time and safely and surprised reaction from your mother is sure to follow.