Unique Valentine's Day Gifts for Wife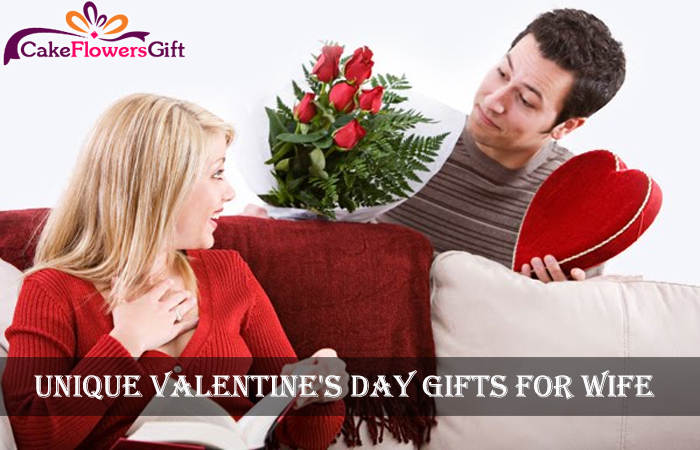 Valentine's Day is coming in a few days and the plan to spend the day in a unique manner must be full-proof. This year instead of waiting until the last minute and then buying your wife the same old heart-shaped box of chocolates; get her a unique gift that will really surprise her. If you're looking for something really unusual for your Valentine, consider giving her one of the many unique gift experiences that you can find with a little research online. If your wife works hard and long at taking care of everyone else, this year let her Valentine's Day gifts take care of her. Valentine's Day is a very special day for romance and romantic gifts. Why not make your Valentine's gift for her one long day of gifts and making her feel loved?
Here are the Top Rated Valentine's Day Gift Ideas which can help you find the right gift for your wife and make her feel loved:
1. Romantic Valentine's Day Evening: The day explains its importance by its name. On the occasion of Valentine's Day, wake your inner cupid and plan an evening full of romance and romantic gifts. Decorate the venue with Valentine roses, balloons, beautiful lights and gift her breathtaking jewellery. You can go for a nice pair of diamond earrings or a heart shaped pendant and gift her on this special day.
2. Make a Meal for Her: Women love it when their man cooks for her. On Valentine's Day, the ultimate valentine day gift for wife can be a delicious and warm breakfast in bed. Make all the arrangements for the breakfast; bring required groceries, cook before she wakes up and decorate the meal with a valentine bouquet to start the day.
Related Blog:- Top Valentine's Day Gifts for Girlfriend
3. Spa appointment: Women work hard day and night to keep their families happy and healthy. They do not take even a single day off from the routine but they also need a day to relax. This Valentine's Day take charge of all the household chores, make a plan to pamper your sweet and loving wife and take a spa appointment for her. Collect all the Valentine's Day romantic gifts from a Valentine's Day teddy bear to chocolates to flowers and keep the spa package along with the gifts to surprise her. Give her a day to chill and relax, get rid of all the stress and enjoy a nice session of spa and massage.
4. Personalized Presents: If you wish to go for gifts on Valentine's Day then going for personalized gifts is the best. You can order personalized keychain or clock or mug for her with your feeling and picture on them and gift her on this day. By ordering online and sending the gifts through same day delivery service you will not only surprise her but she will cherish the day for a lifetime. So, give a thought to the gift for valentine's day, order a beautiful gift, get it customized and make her feel like a queen on earth.