Top Valentine's Day Gift Ideas for Her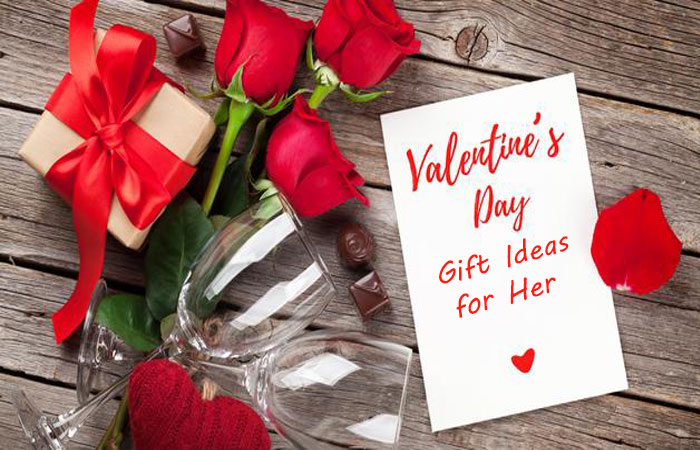 The month of love is here, and you must be looking for the top valentine's day gift ideas for her. You don't need to stress as we have your back. You can buy Valentine's Day cake online and surprise your loved ones on this special day. The best of all is that you can personalize the cake with the flavours you want, and the appearance goes without saying. Besides cake, you can go for some special treats mentioned here. Although there are a zillion of things which you can give your partner for Valentine's Day, here we have mentioned a few top Valentine's Day gift ideas for her.

Macrons
These are one Valentine's Day gift, as they are just sweet and remind your loved one about your special sweet relationship. You can buy typical red-coloured macrons on a particular day and customize the fillings as per your lover's taste. You can also ask the bakery to write specific messages for your lover. Above all, macrons are always a treat for your lover. If you are looking for teddy day gifts online and don't wish to give the actual teddy, you can go for teddy-shaped macaroons. One of the most prominent fillings people choose these days is chocolate ganache, and of course, there are some off-beat flavours.

Cakesicles
They are just another version of cupcakes. The best of all is that you can get cake circles in any shape. The only reason people choose cakescicles is that it is much lesser in quantity than a typical cake. This allows you to eat how much you want to and get a chance to try other flavours. Besides being aesthetically appealing, cakesicles are perfect for your gram-worthy pictures.
Flowers
One of the best gifts could be the happy Valentine's Day flowers for your loved ones. Be It a few different flowers or a bouquet of rose or sunflower; you can give your partner fresh flowers. These beautiful flowers will make the day special for her, and you can surely make her have the biggest smile on their face.

Chocolate flavoured strawberries
As Valentine's Day falls around February, which is around the winter season, strawberries are readily available. If you are looking for unique promise day gifts, you can surely not go wrong with the flavoured chocolate strawberries. You can try different flavoured chocolates as several options, from milk chocolate to white chocolate. It can also be decorated with sprinkles.
Mugs
Personalized mugs can be considered one of your partner's best Valentine's Day gifts. Online websites, such as Best Send Gifts can provide the most personalized mugs. So, on this special day of valentine's day, leave no stone unturned in making your partner feel ultra-special in every possible way.

Cake pops
These are generally similar to cakesicles featuring a cake and frosting on a given stick. The only difference here is a stick at its end, and there is room for personalization here. Besides getting bows and ribbons, you can even place some initials on the cake pop stick.

Abstract cakes
If you choose to gift a cake as one of your hug day gifts, then you should go for abstract cakes, which would be whipped with buttercream. You can add a nice mix of pictures which can make all the difference.

Conclusion
Hence, these top valentine's day gift Ideas for her are the best for making her feel special without a doubt. You can purchase these products from Send Best Gift, and make the day of your loved one.
Recent Blog: Last Minute Rose Day Gift Ideas