Last Minute Rose Day Gift Ideas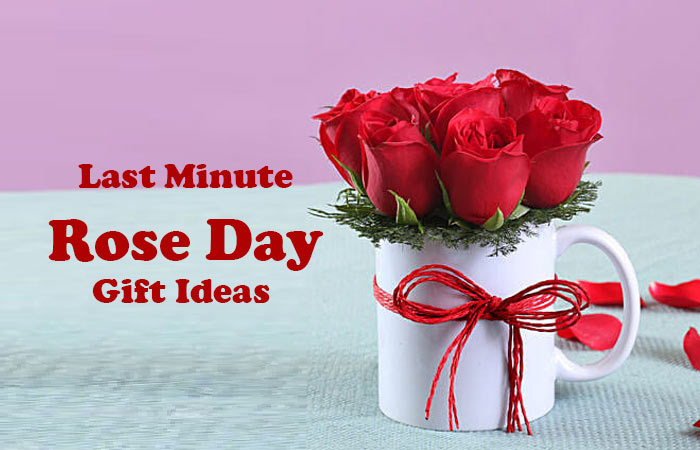 Rose day is the first day of the valentine love week and celebrated in Feb 7. It is one of the best days for people who dare to tell their loved ones how they feel about them. As the rose day is just around the corner, hopefully, you might have thought about the rose day gift. Well, even if you aren't prepared, you can be stress-free as here are some last minute rose day gift ideas.

Some Rose Day Flowers Bouquet Gifts are:
Red Roses Bouquet
If you are head over heels in love, then red roses bouquet is your best bet. You might love someone because of how they look and support you through thick and thin. It is made from fresh roses, and the bouquet is one of the best ways to express love.

Heart-shaped Gift Arrangement
It is easy to get roses last minute, and the heart-shaped rose arrangement clearly states I love you. You can easily gift it to your loved ones and tell them how much you love them.

Mixed Roses Bunch
The roses bunch can include anything from red, pink, to yellow roses. The bouquet is undoubtedly stunning. When you give a bunch of mixed roses, you can surely tell someone you aren't sure about their feelings, but you do have a soft corner for them. If you are looking for a safe game, then a bunch of mixed roses is your go-to option.

Pink Roses Bouquet
The delicate pink bouquet of pink roses is all about elegance. You can use this bouquet to convey your feelings and gratitude for your loved one. This is because, not your better half, you can send these flowers to anyone and tell them how grateful they are. You can gift these flowers to people and thank them for being a massive part of your life.

Special Surprise Arrangement
You can have a special surprise arrangement of white and red roses, featuring a cute teddy bear and some delicious chocolates. This bouquet makes a perfect gift for someone close to your heart. The combination of red and white roses shows that expresses I love you deeply, and I respect you truly.

Yellow Roses Vase
Just like you can order Valentine's Day roses online, you can also order yellow roses online. It expresses cheerfulness. They are a perfect symbol of friendship and make the best gift for your best friend. You can send them these yellow roses if you wish to become friends with someone.

Fantastic Rose Day wishes Cushion
If your loved one is allergic to flowers, don't fret; instead, give them a beautiful cushion full of flowers. Then, whenever they see the pillow, all they will do is think about you.
Conclusion
Rose is a special day, and you must surprise your partner with the above-mentioned last-minute rose day gift ideas. We are sure that these gifts will make your partner feel loved and wanted. In the end, these are the small moments that matter the most and are remembered are memories.
Related Blog: Amazing Valentine's Day Gifts for Your Girlfriend or Wife