Top Most Romantic Valentine's Day Gifts for My Soul Mate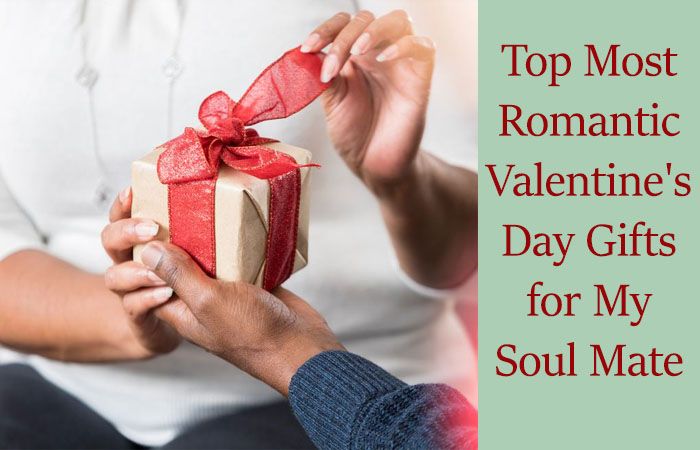 For the lovebirds, it is the perfect time to start planning about Valentine surprise. No wonder, this week is the most romantic week of February month. Lovers look out for way to celebrate the day in a fine way so that it turns out to be incredible romantic. Hunting for romantic Valentine's Day gifts online is the most common thing every lover does. However, it seems to be really simple, but people are so much engrossed to order Valentine's Day gifts online for their soul mate that they do not look at its pricing.
We all wish to gift something unique to our beloved and surprise him / her with a grand celebration. Here, your confused mind will be enlightened with the varieties of gifts that CakeFlowersGift has for this Valentine, 2020.
Candle Light Dinner Date: This is one of the most romantic valentine day gift ideas for your wife. You may plan your dinner date at her favorite restaurant. No wonder, the ambiance needs to be super awesome. Apart from this, you can arrange for heart shape cake and red roses heart shape arrangement for her. These smallest efforts will surely touch her heart and make your evening all the more romantic.
Photo LED Cushion: This kind of a gift is not just unique, rather also romantic. Your better half will be thrilled to receive a heart shape photo cushion or LED cushion this Valentine. Besides, you can customize it as per your choice and get your best picture imprinted on it. It is a guarantee that you will have a smooth flight together all your life and your better half will be in awe after receiving this amazing gift. In fact, this can be the best Valentine's Day gifts for your husband.
Chocolate Gift Basket: We all know that Valentine Day is incomplete without sweets and that too chocolates. Therefore, take no stress and browse through our website to get the most apt chocolate gift basket for your Valentine. Be prepared to stand with her favorite chocolates in your hand on 14 February 2020. She will definitely jump with happiness after receiving this gift.
Beautiful Flower Bouquet: Be creative and surprise your spouse with beautiful bunch of red roses. The color red will splash LOVE all over the atmosphere. You can look for Valentine Day flowers online from our website and order it for your Valentine. With this you can club an 'I love you Teddy Bear', for your spouse.
Valentine's Day buzz is on full bloom and everywhere you see that lovers are busy brainstorming for romantic gift ideas. Pour your heart out by surprising your lover in a very special way. What better ways you can look for to mesmerize your Valentine?
We hope that these Valentine gift ideas are good enough for you to plan your Valentine's Day in the best possible way. Impress your lover with amazing ideas and capture her heart without fail!
Related Blog: Five Pleasing Valentine's Day Gifts for Girlfriend