Five Pleasing Valentine's Day Gifts for Girlfriend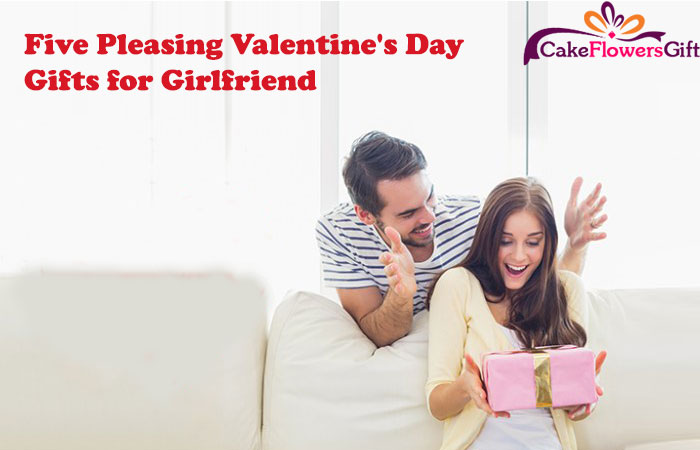 Love is in the air, it is the most wonderful time of the year, and it is the Valentine season. Shops are full with romantic Valentine's Day gifts, online gift stores are ready with the palatable gifts and offers and the entire world seems to be more romantic.
It is that time of the year when every lover wants to woo their beloved with exclusive gifts. But, what gifts to choose is the question to which the majority have no clue. To help you with Valentine gift ideas for girlfriend, we have compiled the following gifts collection. Choose from these and your girlfriend will surely be flabbergasted.
Flowers are one of the most romantic Valentine's Day gifts. Make this Valentine's Day a day to remember for a long time with red roses heart shaped arrangements. Pair it up with a box of Ferrero Rocher or Indian chocolates basket. Flowers and chocolates will garner all her attention towards you.
Who knew having drinks with your significant other can be such fun. Shop for personalized beer mugs, shot glasses or personalized wine glasses and enjoy your favorite drink on the Valentine's Day and the days to come. Celebrated the day of love with raised glasses and your favorite alcoholic beverages.
For women clothes and happiness have some special connection. Want to impress your girl? Buy her a new dress and surprise her on February 14. Go for the dress that she has been longing for a long time. Pair up the dress with necessary accessories and you have a winning combination.
Related Blog:- 5 Last Minute Valentine' Day Gift Ideas
Take her out to her favorite restaurant. Sounds cliché? Make it fun by adding surprise to it. Order a luscious cake online and get it delivered right at the restaurant. A tasty dessert and a warm surprise for her, cakes will serve both the purpose.
Are you in a long distance relationship? Surprise your love with a surprise visit. Bring romantic Valentine gifts for her along with you to amaze her. Delicious chocolates, luscious cakes, exotic plants or beautiful floral arrangements, shop according to her preferences.
There is a reason that Valentine celebration runs for a week. It gives you more time to woo your lady love. Serenade your girlfriend or wife with romantic Valentine's gifts for each day of the Valentine week. From the Rose Day to the Valentine's Day, shop for unique gifts for all the eight days and fill your love life with ardor.
This February 14, send Valentine's Day gifts online and save the time and effort of going from one brick and mortar store to another. Besides saving your time, choosing gifts online will provide you with plenty of options and expert advice as well. Send gifts to your love in any part of the nation with same day Valentine's Day gifts delivery and get your gift delivered within hours of placing the order. Reach out to us for more help and suggestions. We are always here to help you and add more love to your day.