Things to Keep In Mind While Ordering Valentine Flowers Online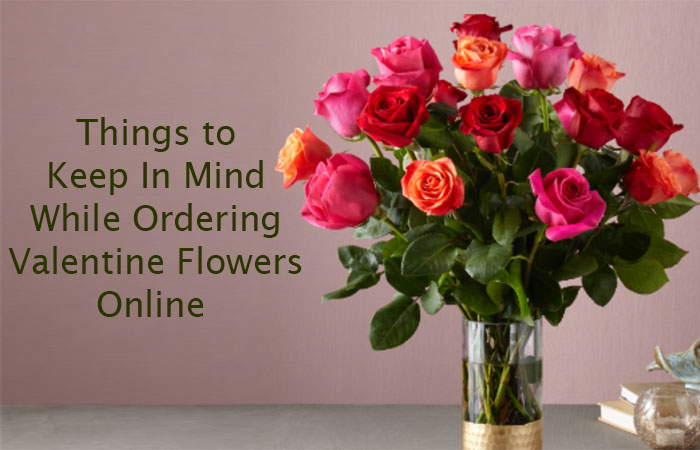 Valentine's day is just around the corner, and there is no better way to tell your partner that they are the apple of your eyes than gifting them flowers. In the world of technology, we are living in, gifting has become super simple. In just a single click of a button, one can have everything they want to for their loved ones. You can order Valentine flowers online and choose from a huge variety out there. But there are some things to keep in mind while ordering valentine's flowers online. First, flowers are one of the most romantic ways to woo your better half on special occasions.
It would be best if you considered these things while ordering Valentine flowers for your loved one:

Choose a reliable Flower Shop
You shouldn't rush into buying flowers as you must take time and do plenty of research before purchasing any flowers. You can also read some news and reviews before placing any orders. Then, you can just put the order in no time if you are getting reviews.

Check the Flower prices
There is nothing to deny; on prominent occasions, including Valentine's Day, most florists charge a very high rate for simple flowers besides red roses. If you are looking for the best flowers, you need to ensure that you are not overcharged for these flowers. You can look for flower shops which offer some offers or discounts.

Go for seasonal Flowers
Flowers tend to look alluring and vibrant if they are seasonal. You need to ensure that you order seasonal flowers as they will surely improve the surprise's merriness and make your celebration more memorable. It would be best to research the seasonal flowers so they boom naturally. It would be best to double your floral surprise and vibrant as you order fresh flowers from the season.

Understand the importance of different Flowers
You must know that different flowers hold different significance besides symbolism. You can also send flowers online on valentine's day after doing a bit of background research. You need to understand the meaning of a specific flower and its colour. If you want to show love, you should surprise your lover with a red rose bouquet.

Floral arrangements
You need to check for different floral arrangements which are personalized as per your needs. Some of the flower arrangements are available readily. You need to understand what arrangement is vital for your better half. You need to know that top flower shops will offer all the essential information about the flower arrangements in the market.

Conclusion:

Lastly, you need to choose online flowers delivery that offers round-the-clock customer service. A good online store will ensure that customers find knowledgeable and seasoned customer care professionals. These are some things to keep in mind while ordering valentine's flowers online. Hence this guide will make it easy for you to order flowers online.
Recent Blog: Top Valentine's Day Gift Ideas for Her