Send Gifts to India Same Day with Discount from cakeflowersgift.com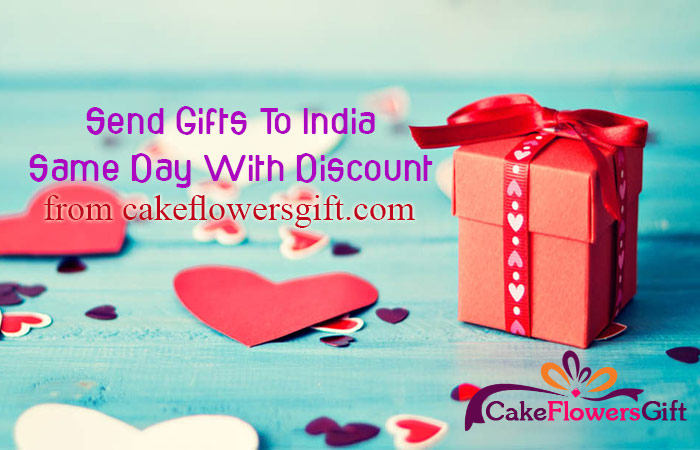 India is a country of love, emotion, family values, relationships, strong bond and brotherhood. Here people love to exchange gifts on various occasions. May it be birthdays or anniversaries, festivals like Lohri or Diwali, occasions like Valentine's Day or Mother's Day, it is considered a ritual to exchange gifts. But, sometimes when you settle abroad, distances come in relationships, often conversations become short, visits become very less but still, you can maintain a healthy contact. Send gifts to India for all your loved ones by ordering the gifts online and getting it delivered at any time.
One of the major problems comes when people are confused about how to order gifts online. Let's look into the step-by-step procedure on How to order gifts online through cakeflowersgift.com?
1. Find the Website: In this world of digitization, everything can be done with the help of the internet. If you wish to send gifts to your relatives, the first step is to find the right website that offers national and international transactions. Cakeflowersgift.com is offering a great platform to find gifts for your loved ones and send them using online gifts delivery in India.
2. Choose your Gifts: Gone are the days when you had to roam around malls, visit markets and then select a gift for your near and dear ones. Now, you can find all kinds of gifts like jewellery, flowers, cakes, personalized items, clock, watch, wallet, dry fruits and variety of combos under one roof. In an online gift store, you get an opportunity to find every item you need without any hassle. So, start searching and choose your gifts and keep on adding them to your cart.
3. Best Gift Ideas: When you visit local markets, one of the major issues is the lack of range in stores. At online shopping stores, you get a chance to explore gifts from different parts and the collection is huge. While shopping online, there are thousands of options to pick from and bring the best gift for your loved ones. You can also choose midnight gifts delivery service from the website and surprise your people by sending gifts at midnight.
4. Mode of Delivery: After selecting all the gifts from the website, the next step is to add them to the cart and enter details for delivery. The website requires basic details like address, name, postal codes and the suitable mode of delivery. There are different modes like online delivery, same day gifts delivery online, midnight delivery service etc. So, choose your type of delivery and proceed to the payment gateway section.
Mode of Payment: After filling all the basic requirements for your order, the last step is to choose the mode of payment. The website offers different modes of payment options like cash on delivery, net banking, Paytm, credit and debit card payment etc. After going through all the methods, to complete your transaction, enter the required payment option and place the order.