Most Important Reason to give Gift on Diwali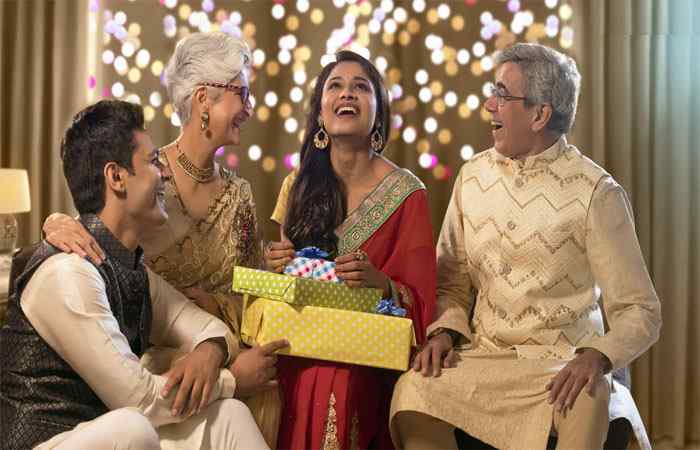 Festival of lights is just couple of days away. Diwali is one such festival which is celebrated with great pomp and show all over the world. Characterized by sweets, lights, diyas, fire crackers, this festival of happiness is all about family and friends. It is mandatory to give gifts to each other on this festival. It's almost time now to shop for Deepawali for your loved ones.
When your dear ones receive gifts on this day, it multiplies their happiness twofold. But, how to shop for the best gift for Diwali festival? Of course, it's from online platforms. The ritual of exchanging sweets for Diwali is an age-old tradition that denotes the expression of fellowship and companionship.
Why we Exchange Gifts on Diwali?
Festival of Diwali is all about love, prosperity, and appreciation. The gesture of exchange of gifts shows immense values and respect of Indian culture. We exchange gifts with each other to spread joy and love amongst each other. The gift is small or big does not matter, any gif received is always welcome. This way we pay homage to Indian traditions.
Giving anything sweet is a custom. How about gifting Diwali special chocolates hamper including cadbury, ferrero rocher, imported chocolates, and bournville. You can get the hamper customized as per your liking and then send it to your dear one's house. These are some special gift options that are exchanged on Diwali. You can team these chocolates with some home décor items as well like wall paintings, showpieces, wall hangings, etc.
Everybody wants love and nothing else. This is the only time of the year when we can actually convey our feelings and emotions to our loved ones in a special way. So, you can express your feelings through Indian sweets like kaju katli, rasgulla, motichoor laddu, besan laddu, and soan papdi. So, gear up and spread love and prosperity through these delicious mithais. If anyone is not fond of sweets or avoids sweets, then the best and healthiest option for them is dry fruits box.
Spoil your Loved Ones with Amazing Diwali Gifts
Before selecting the gifts, you need to be a bit aware about the choices of your loved ones. Every person is different and their choice is different. The options for gifts are innumerable but still you need to be careful in picking the best one. Always remember that whatever you select, you can combine a Laxmi Ganesh Idols in that gift and then see a beautiful smile on the receiver's face. Order for same day Diwali Gift Delivery anywhere in India.

Hence, to sum it up, when you are giving some gifts to your dear ones, you are revealing your feelings towards the. So, it's better that you do not wait till the last moment to place the order for gifts. Make sure that if you are planning to give something personalized, then you can go for personalized Diwali gifts like mug, cushion, Bluetooth speaker with a name on it and photo frame. For these gifts, you need to give the order beforehand as personalization takes few days.
Related Blog:- Elite Gift Ideas You can splurge on this Diwali