Midnight Cake and Flowers Delivery is the Best Surprise of All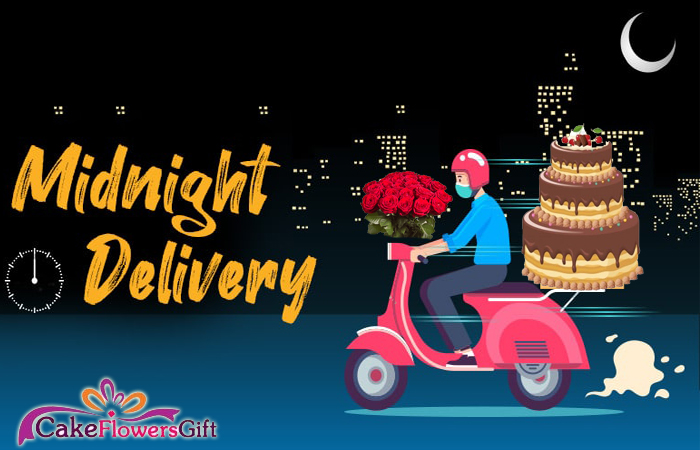 Don't you think that surprising someone with gifts at midnight is the best thing to do? Yes, it is! This is something really unexpected. Be it his or her special day like anniversary, birthday, or usual day, sending flowers and cake at midnight is the best surprise. It is a fact that you do not need to look for a logical reason to send flowers online or send cake online for someone you truly love. You just need to be happy and contented while sending flowers and cakes. This is how you can showcase your love to your loved ones.
Expensive gifts cannot show your true love towards the receiver. A combo of flower and cake can do wonders. It is a complete package of happiness that you can shower on your loved ones. Now, let us see how midnight flowers delivery and midnight cake delivery create beautiful memories for the receiver.
The Unexpected Surprise
A combination of flower and cake is an ideal choice to bring a smile on the face of the receiver. With us, you can easily grab the best flavor of cake with a beautiful bunch of flowers. We will make sure to get it delivered anywhere. This unexpected surprise can delight your loved ones and make their day all the more memorable. The beauty of the flowers will brighten up their day like anything. So, why not try something different this time by opting for midnight cake and flowers delivery.
Extremely Convenient
With us, you can relax and just place your order for flowers and cake and rock the moment. From the comfort of your home or office, you are just a click away in surprising your special ones. We serve our clients with great enthusiasm and zest and make online delivery a cake walk. Moreover, ordering flowers online for wedding is also a simple thing with us!
Seamless Gift
You do not need to think twice before ordering cakes and flowers. It is something loved by all age groups. Moreover, if you are confused about the receiver's choice, then flowers and cakes is a flawless option for them.
Versatility at its Best
Slicing a cake on a special day is one of the most precious moments. Along with a cake, you can get flowers that can bring in fortune, happiness, and love to the receiver's life. Ordering our cake and flowers will be the best gift option and it will not just speak the language of love, but will also how useful it is. So, without thinking much, you can send flowers on birthday and anniversary and make the moment special.
Saves Time and Money

You just cannot imagine how much time and money and time you will save if you plan an order of cake and flowers from us. Ordering this combo will help you to provide the best varieties of both the gifts.
Surety of Quality
We do not compromise on the quality at all. You are sure to get the best thing delivered at your loved ones doorstep. You just sit and relax and do not be anxious about the quality from our end.
The word 'Surprise' can bring broad smile on someone's face. Don't you want to see that by sending birthday cake and flowers to someone special? If yes, then place your order through us now!