How can I send my gift to my Dad on this Father's Day?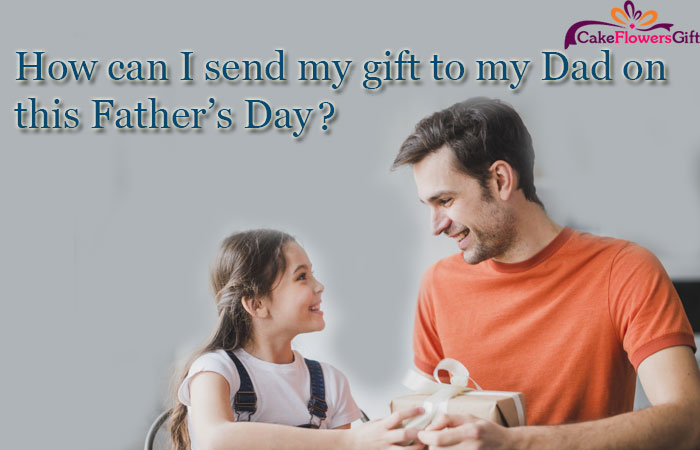 Most of us do not live with our parents. Be it our work schedule, studies or other commitments, often we find ourselves living away from our mom and dad. Living in different cities, states or even countries makes us ask the question of how can I send my gift to my dad on this Father's Day?
Father's Day is a day honoring and celebrating fatherhood. It has been celebrated since the June of 1910. Gifting is a usual affair on this day and people are in a frenzy to impress their dad with the best gifts for the occasion. If you also have been boggled by the question of how to send my gift, then here is the answer for you. Go through our guide to ace your gifting.
Roaming around in your local market to shop for gifts is not that good an idea. With the advent of technology and a number of online gifting stores, you can send Father's Day gifts online with just a few clicks. Besides offering you ease, online gift stores offer a wide range of gifts, valuable suggestions and dexterous delivery network for a complete gifting.
Cakes, flowers, chocolates, personalized gift items, combination gifts, wallets, belts, and other Father's Day gifts, shop for them at an online gift store and amaze your dad with minimum efforts. CakeFlowersGift is a premium platform from where you can get gifts for your dad.
Cakes make an ordinary day special and transform a special day into a memorable one. Make this Father's Day memorable for your dad with a Father's Day cake delivery. Photo Cakes, designer cakes, heart shaped cakes and others, get the best one for your dad.
Just like cakes, flowers are always needed whenever we are celebrating any occasion. Roses are especially associated with the Father's Day celebration. Shop for red roses heart shaped arrangement or get other flowers delivered to your dad with the Father's Day flowers delivery.
Tempt your dad with luring chocolates. Search a vast range of Father's Day chocolates and get a chocolate gift hamper that your father can munch on. Researchers have shown that chocolates are good for health. So you can send him without having to worry about his health.
Cakes, flowers, chocolates or other gifts, a gift is as good as its delivery. Shop for exclusive gifts and ensure a timely delivery of these gifts. Opt for the same day Father's Day gifts delivery if necessary. You can also make him on the middle of the night with midnight cakes delivery or a midnight Father's Day flowers delivery.
CakeFlowersGift has all these gifts and much more waiting. Go through our collection of Father's Day gifts online and pick the ones that you think will make him feel special. With us, you can personalize your gift. Just let us know what you want and we will make sure that it is done. Wishing you and your dad a very happy Father's Day 2022.