Best Diwali Gift Ideas to Lighten Up the Festive Season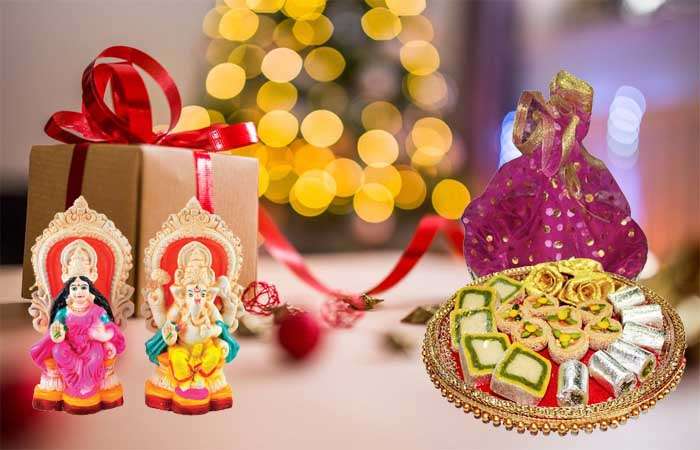 Diwali is the most auspicious festival of India. It is also known as the 'festival of lights'and during this festival everyone is observed being inquisitive and trying to enhance the beauty of the day by putting everything they have in a stylish and lavish way. It is the biggest festival of India and this Diwali you can put in a bit of an extra effort by purchasing online Diwali gifts without having to leave the comfort zone of your home. As soon as Diwali knocks at the doors everyone immerses themselves in the meaningful celebration of lights, new hopes, and rejuvenated spirits and celebrate the festival of lights by being close to God. Well, we all do! Diwali is almost here and the excitement can be seen on everyone's face.Now it's time to buy Diwali gifts online.
Let us all see the best Diwali Gift Ideas for 2022
Home Décor Items
If you are looking for amazing yet affordable Diwali gifts for friends or relatives, especially if they are fascinated with some home decor items then gifting them embroidered, silk or velvet cushions, eye-candy paintings, Ganesh Laxmi idols, scented Diwali candles and colourful, decorative diyas for Diwali will be your best bet.
Personalized Gifts
If your friend is a coffee addict then you can also opt for some customized coffee mugs with their names, quirky quotes, or adorable childhood pictures with you on it would emotionally attach them with it and remind them of you every time they had coffee. In addition, for social media addicted friends you can gift them a Diwali personalized gifts like the Instagram logo on a shirt, photo frame, etc.
Delicious Chocolates Hampers
In case if you have some chocolate, lover friends then you can pick up some customizable hamper of chocolates for Diwali in which you can include M&M, Ferrero Rocher, Dairy Milk, Mars, Lindt, Lindor, Bounty, Sneakers and the list for this is endless. It would be an amazing idea to get their name customized on the wrapper of the chocolate. It will surely bring a smile on their face when they take a bite of chocolate. But at the same time, it is also important for you to include some of their favourite chocolates in the hamper so that they feel special on the occasion.
Dry Fruits and Sweets
For your loved ones you can buy Diwali dry fruit boxes, chips, marshmallows, cakes, cookies, juices, a few flavours of tea, wine bottles and get them all packed together. This would be a perfect Diwali gift hampers for family. You can also purchase some readymade Indian traditional sweets like Rasgulla, Gulab Jamun, Kaju Katli, Ladoos, Rasgulla, Malpua, Modak, San Papdi, Rasmalai, Sandesh and opt for the same day Diwali sweets delivery. This way you will be able to make your loved ones cheerful by giving them fresh food to eat.
Let's not wait now and buy awe-inspiring Diwali gifts from online portals. You are just few clicks away to order your online Diwali gifts.
Recent Blog: Especial Diwali Gifts for Boyfriend to Show your Love