What Moms Really Want for Mother's Day?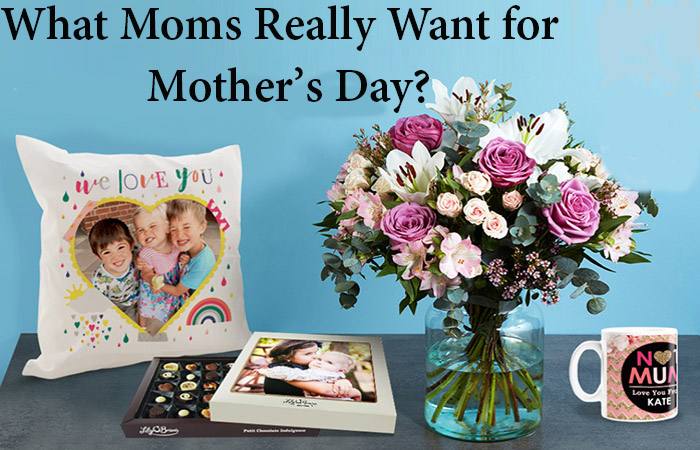 What Moms Really Want for Mother's Day? It is a tough nut to crack for most of us. Though the obvious answer is that she wants the best for you. However, to restrict our discussion to the scope of gifting, we have compiled a list of gifts that she would like to get on Mother's Day. Present your mother with these gifts or a slight variation of these perfect mother's day gift ideas to express your love and gratitude for her. Now let us get started with our list.
No list of gifts for any occasion is complete without the presence of a cake. Cakes are one of the best mother's day gifts for mom and you can send one of these to your mother from anywhere in the world. But cakes are so common! We get your reservation and that is why we are not just recommending cakes. Get her a photo cake and get it delivered to her with the midnight cake delivery.
Any list of thoughtful gifts cannot be concluded without a personalized gift. Personalized gifts are the surefire way to let someone know that you care for their happiness. Choose personalized gifts for mother's day 2023 gifts to surprise your mom. For Personalized Gifts for Moms, you can go for mom mug, cushion, photo frame and others.
Make her day unforgettable with chocolate gift for mother's day. There is no joy greater than enjoying the care of one's child while munching on Ferrero Rocher chocolates. You can also present her with imported chocolates or a basket of Indian chocolates. Do not worry, chocolates are not as bad for her as you would have thought. Recent research shows that chocolates can be beneficial as well. Though make sure to ask her to sweat it all out the next day.
Indian moms love sarees and you can cater to this love of saree on Mother's day. Present her with beautiful sarees and matching jewelry. This mother's day, make her life comfortable with electronic gadgets. Give her a smart watch to keep a track of her fitness goals or a pair of Bluetooth earphone to listen to gym tracks while she sweats it out in the gym.
Women love to make a statement of fashion with their choice of clothes. You can help your mother put a strong front with trendy yet comfortable clothes for mom. In the accessories part, you can go with a Perfect Purse for mum or amaze her with skincare products and bath bombs. From taking her fashion game higher to caring for her skin, these gifts will take care of both. Is she a fitness freak? Leggings and track suit will surely interest her a lot.
Do you share a very informal bond with her? Present her with cocktail mixers. Be sure about it, you might end up getting a slap on the wrist for it. Still, she would be glad to get the gift.
Right from delicious cakes for mom's day to Bluetooth speakers, you can get your favorite gifts at online gift stores. CakeFlowersGift offers a majority of the abovementioned gifts and you can come visit our website to indulge in online shopping for mother's day. Our experts have carefully picked cakes, chocolates, flowers, custom gifts for mom and other palatable ones.
Whether you are here to gifts for your happy-go-lucky mother or you are here for Gifts for artistic Mom, we have little something for you. Also, we boast of the fastest delivery network to ensure delivery within the specified time.