Special Rakhi Gift Ideas on Raksha Bandhan 2022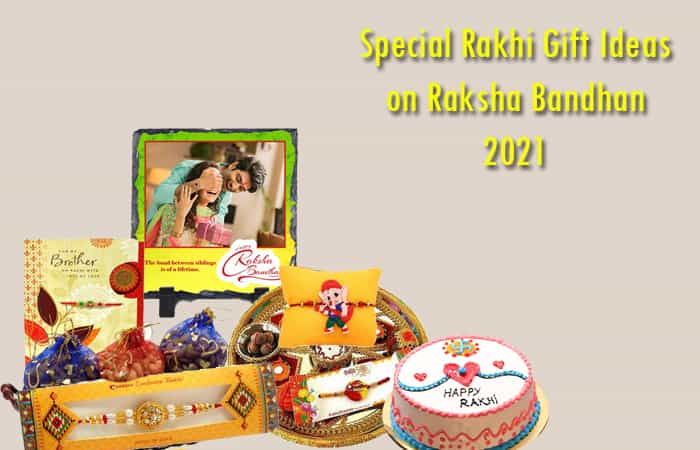 Brothers and sisters go through different phases of life, but their love for each other remains the same. They support each other and make sure they are there for the other. Celebrate your deep love for your siblings on the festival of Rakhi. Wish them a very happy Raksha Bandhan with the best Rakhi Gift Ideas, Raksha Bandhan 2022. CAKEFLOWERSGIFT is here with suggestions for online Rakhi gifts for brother. Choose your gift from among these to surprise your bhai.
1- Chocolates for your sweet brother
dairy milk chocolates, cadbury celebration, 5 star chocolates and chocolate baskets of these delicious ones are certainly going to satiate his cravings. Search for Rakhi chocolate gifts for brother and send it across to him with just a few clicks. You can get chocolate bouquets or personalized chocolate box for him.
2- Cakes for him
Sure he likes cakes and you can opt for a Raksha Bandhan cake delivery to amaze him. Shop for butterscotch, strawberry, pineapple, chocolate, truffle cakes and other tempting flavors. Make it more special with a designer or a photo cake.
3- Rakhi gift set for brother
Present him with something that he can use for a long time and comes in handy daily. Shop for grooming kit, wallet, sunglasses, wrist watch, airpods, perfume and deodorants. He will not be able you thank you enough for these gifts.
4- Sweets, dry fruits and fresh fruits
Spoil him with all your love and delicious treats like sweets, dry fruits and fresh fruits. Send Rakhi with dry fruits for dry fruits are packed with essentials nutrients and vitamins. You can also send Rakhi with fresh fruits by choosing apples, mangoes, pomegranate, and other juicy fruits. Soan papdi, gulab jamun, kaju katli, laddu and other delicious sweets too would give him a sugar rush.
5- Personalized Gifts
Send matching personalized gifts for your Bhaiya and bhabhi. We have lumba Rakhi for bhaiya and Bhabhi too. Our collection of personalised Rakhi gifts for brother and sister in law includes personalized mugs, keystones, photo frames and much more.
CAKEFLOWERSGIFT offers you a wide collection of Rakhi and Rakhi gift hampers for brothers. Scroll through our vast collection of gifts and send it to him from anywhere in the world. We also offer same day delivery Rakhi to India and other delivery options so that your love reaches him within time.
We also offer Rakhi puja thali with all the Rakhi essentials like Rakhi, Diya, sweets, rice and roli chandan in a beautiful thali. With us, you can buy kids Rakhis online from our cartoon Rakhi collection. We strive to offer you a personalized gifting experience at affordable rates. Send online Rakhi with sweets in India, amaze him with his favorite chocolates or send personalized gifts to him with utmost easy. Let us know how you like your gift to look before you order Rakhi with gifts for brother. We will try to incorporate all your wishes in the gift. Wishing you, your brothers and sisters a very Happy Rakhi.
Related Blog:- Surprise your loving sister by awesome Rakhi Return Gifts