How to Say Thanks to Your Loved Ones you Care?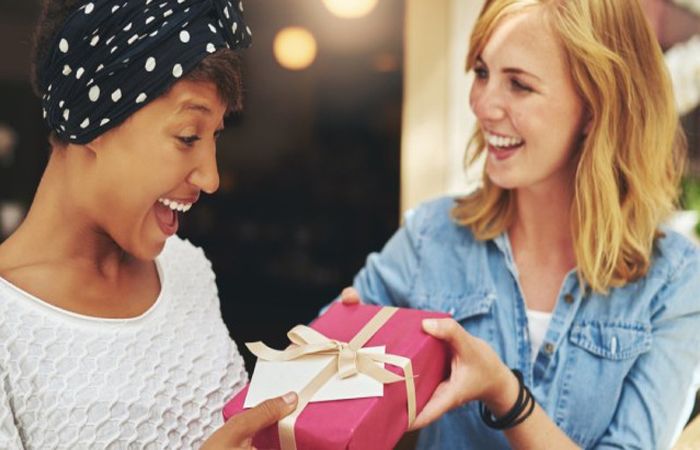 Life is a beautiful journey and in this gripping journey, we come across many who help us in our endeavors. Whether it is your parents, siblings, friends, colleagues, boss, relatives or even a stranger, all play their parts in making us. Being a civilized member of this civilized world, it is then our duty to express our gratitude to these wonderful people. Kind words are the least you should be aiming for. However, words seem better when presented with delightful gifts. Here we have put together a list of the best gift ideas to say thanks. Present your guardian angel with these and you are sure to make him/her feel on cloud nine.
Never has been there a gift as sincere as flowers. Having been used for centuries, flowers have firmly established themselves as a symbol of love, care, innocence and thankfulness. Present your loved ones with a bouquet of fresh flowers of their liking.
Cakes, chocolates and goodies
They say the way to someone's heart goes through the stomach. Titillate the taste buds of your dearest ones with their favorite snacks, cakes, chocolates, or cookies. Opt for an online cake delivery, send a box of imported chocolates, present them with healthy fruits or gift them a box of mixed dry fruits.
Do not just buy stuff for them, make some for these wonderful souls in your life. A thanks giving greeting card, photo collage, PowerPoint presentation, 'things you are thankful for' booklet or others, search the depths of the internet to get the best ideas.
Not sure of your creativity? Well, go for the personalized gifts to show your sincerity. Choose gifts like personalized photo album, pen, diary, mugs, stones, key chains, et cetera and send thanks giving gifts online.
Present them with a plant or amaze them with a pet (go for the pet only if they have long been discussing to get one). Apart from being a gift, plants and pets will become their hobby. They will certainly like to care for it and cannot thank you enough.
Do they have a taste for wine? Present them with their favorite one but in a "Thank You" bottle. They will surely be flabbergasted.
When a special someone goes above and beyond to do something for you, just a thank you note is not enough. However, present then with these gifts to appreciate them for being in your life. A mixed roses bouquet, cakes, chocolates, plants, pets and others are surely a classy way to say thank you.
CAKEFLOWERSGIFT is a premier online gift store known for its diversified product portfolio and a vast range of services. Shop with us for a mix roses heart arrangement, cakes, chocolate, personalized gifts, combination gifts, dry fruits, fresh fruits, accessories, apparel and much more. Apart from the finest gifts, we also offer delivery services like the same day gifts delivery and midnight gift delivery. Shop now to amaze your beloved ones.