How to Decorate a Christmas Cake?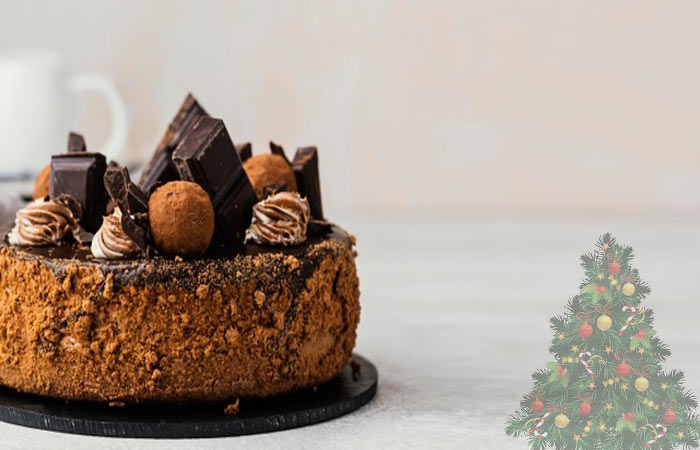 HO HO HO!! Christmas is soon approaching! Just a week to go! Must be super excited for its celebration! Have you started planning for it? If not, then it's almost time that you should start its prep! Christmas is about having fun with your family and friends.
Have you tried to bake a Christmas cake at home? Have you thought of decorating it nicely? If you have that baking skills, then go ahead and look for some Christmas cake ideas online and bake at home. You will come across wonderful cake decorating ideas online that can pep up your Christmas celebration. It is very simple to get the ideal Christmas cake toppings to decorate the cake that you actually see in magazines and T.V.
Look for Easy Decorating Ideas for Christmas Cake
If you do not wish to bake a cake at home, then order it from online portals. It will surely wow the guests and your dear ones, when served to them. Just ordering a cake cannot do magic, in fact decorating it beautifully can do! By decorating it, you can make the Christmas designer cake an impressive centerpiece.
Very simple decorations like classic fondant icing can show that the cake can be the best thing of the celebration. Let us see how you can decorate the cake:
Delighted Forest
The stunning cake décor ideas use paste trees and fluffy icing. The thick icing and ribbon around the Merry Christmas cake will give a bit snowy look to it. You can use the toothpicks and give a forest look to the cake. After that, you can dust those trees with icing sugar. This Christmas cake design will definitely delight the kids in the part. Along with this, you can order cup cakes as well as small giveaways to the guests.
Simple Star Décor
It is a simple and interesting décor idea for Christmas plum cake or rum cake. Using different colors like pink, blue, green, and yellow, you can make edible stars and decorate the cake completely with it. No wonder, Christmas cake decoration can be a fun thing for kids to do. You can engage the kids in the party to decorate the Christmas cake name with vibrant color stars.
Snowflake Décor
If you have ordered eggless Christmas cake for the party, then make it beautiful with little touch. The blue and white icing on it can give snowflakes effect. Moreover, you can sprinkle few silver balls on it. And, do not worry about Xmas cake delivery as the online portals will take full care of it.
Christmas cakes are very much trending these days. Do not give a second thought while ordering Christmas cake photo for 25th December. The Christmas cake delivery will be done at the earliest and as per your ease. So, gear up and order Christmas cake near me now! You will surely have a wonderful Christmas shopping experience this time!
Recent Blog: List of Delicious Cakes for Anniversary to Make Occasion Memorable