Gifts for Your Friends on This Friendship Day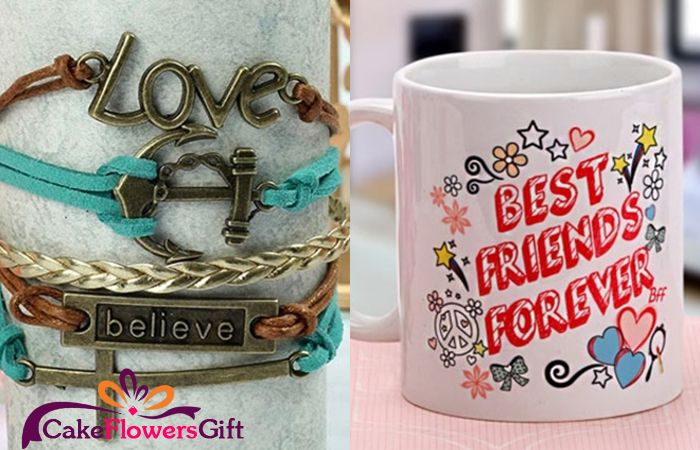 The first Sunday of August is celebrated as Friendship Day every year. While we express our gratitude on having found them almost every day, this day makes it all the more special. Friendship Day celebrates the power of friendship like none else and it is a nice opportunity for you too to bask in the glory of this day & surprise your friends. Here, we will discuss ideas for gifts for your friends on this Friendship Day. These friendship gift ideas are sure to become thought-provoking for you in the way that you will get some amazing tips on choosing a nice present. Read along.
A Band of Strong Bond
First and foremost are the friendship bands that are a must for this day. You can now enjoy the benefit of getting the best bands right at your doorstep without you having to step out of your home. How, you may ask? Online friendship day bands delivery makes it easy for one to choose the right band at reasonable prices. Explore the ideas now.
A Teddy to Hug
A friend is the company you can take to coffee even in the middle of the night, a friend is a shoulder you can cry upon when the heart desires, and a friend is the family from another mother! It is this time that you can repay for all they have been to you. How about a nice and huggable teddy bear? You can select from an endless variety of high-quality Friendship Day teddy bear available in various colour and size options online.
Flowers are Powerful
How about presenting the friend with a nice basket of red roses? Or a bunch of mix exotic flowers like lilies and orchids? Using online services, one can send friendship day flowers to India from anywhere in the world to express gratitude and pay tribute to their BFF, of sorts.
Cakes & Chocolates
One can now also send Friendship Day cakes & Friendship Day chocolates to the friend who means the world to them. Talking about cakes, they are the basic ones like vanilla and strawberry and then designer theme based and photo cakes that one can buy online. Then there are chocolates like Ferrero Rocher and a wide range of evergreen Cadbury chocolates online just for the big day.
Related Blog:- Convey Your Love on Friendship's Day with Gifts
Gifts & Gift-Combos
Friendship is all about the moments we share and the memories we thus create. Available online are exciting friendship day combo gifts one can easily select from and send to their besties on this day to just let them know they are valuable. Gift combos include flowers and chocolates and cakes in a package at affordable prices.
Now send gifts for Friendship Day to your friend to let them be aware about how you feel for them deep within your heart. CakeFlowersGift- the leading online gifting giant- has come up with a wide range of gifts to help everyone celebrate the spirit of friendship day. Their same day and midnight gift delivery options are an instant hit with the youth.