Express your gratitude towards Your Mother on Mother's Day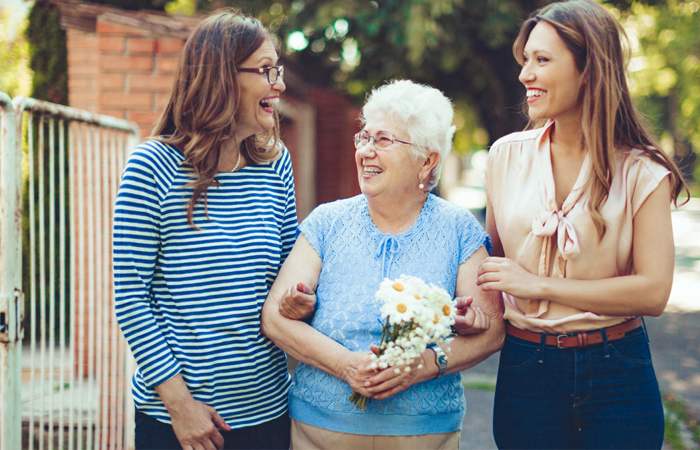 We love them all the time. However, one day of the year, we get the opportunity to give back the person who has always given us. Yes, we are talking about mothers and mother's day. Mothers are one of the most giving creatures of all. They are loving, caring, wise, and all we are is because of her. Thank your mom for her unconditional love and care on the occasion of Mother's Day. This year, it is going to be celebrated on Sunday, May 14. That leaves you with very little time to plan your gifting and get your gift delivered to her. But worry not, we are here with a list of the best mother's day gift idea 2023 to help you choose gifts in a jiffy. Here we go.
The importance of flowers cannot be over-estimated. Anna Jarvis, the person who started Mother's Day celebration, even she gifted her mother with her favorite flowers, white carnations. You can present your mother with red roses, carnation, gerbera bouquet, basket or vase. Choose the flowers that make her happy.
Moms love ethnic wear. Even if your mother endorses western clothing, saree must be her go-to dress for special occasions. Present your mother with beautiful sarees, kurti, and other traditional wear.
Personalized gifts are a surefire way to stir emotions and do it for a long period of time. Present your mother with beautiful personalized gifts like a personalized photo frame, personalized dairy, pen, stone, mug, or a personalized cushion.
Cakes and her favorite delicacies
Mother's Day comes once a year and you can stop counting her calories for at least one day. Present her with a luscious mother's day cake along with her favorite sweets, chocolates or cookies.
Cook for her, help her in house chores (not just on mother's day but in general),and spend time with her if you are living with your mum. If not, then you can vow to video call her daily or at least talk to her over the phone.
These are the best gifts for mom that you can honor your mother with. Get these gifts from an online store (except the time one) to save yourself the hassle of running from pillar to post. Now you can send mother's day gifts online to any part of the nation from anywhere in the world.
CAKEFLOWERSGIFT is an online gift store that offers a wide collection of gifts for all the occasions and festivals, shop with us to make this mother's day one of the most memorable ones for your mother. From online mother's day flowers to cakes, chocolates, dry fruits, fresh fruits, apparel, accessories, and others, we offer all. We are a one stop solution to all your gifting woes. To get your love delivered to your mother, we offer the same day mother's day gifts delivery. Opt for it to get the gifts delivered within four hours of placing the order.
Recent Blog: How to Say Thanks to Your Loved Ones you Care?