Top Valentine's Day Gifts For Her in 2023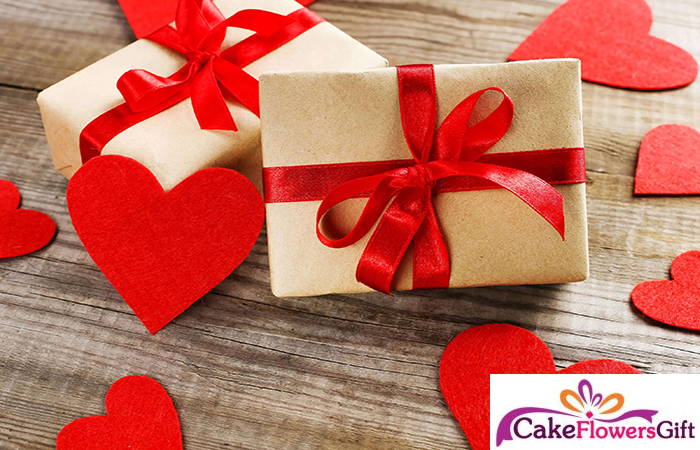 With Valentine's month round the corner, it is time to think about how to celebrate the day with your better half. It is a simple thing to be in the mood of Valentine's but shopping for Valentine's Day gifts is not always easy. And, if you are in search of memorable Valentine's Day gifts ideas, then you need to do it patiently. Fear not, Valentine's Day is the perfect opportunity to convey to your girlfriend or wife that how much you love and adore her.
Valentine's Day 2023 is almost here and you must start looking for a thoughtful gift for her. Little brainstorming is required here to surprise her on each and every day of Valentine Week. So let us start as what are the best Valentine's Day gifts for her according to the days:
Rose Day
This is the first day of the week and the best day to express how much you love her. No need to get a bunch of 100 roses for her! If you present her a single rose as a rose day gift, she will be on cloud nine. You can spice up the day by planning a dinner date for her.
Propose Day
Then it comes to the Propose Day. From sexy gifts to sensible gifts, you can get anything for your love. She will be overwhelmed with your surprise and will acknowledge your efforts for the same. Get a beautiful Valentine's Day hamper for your girl and pack a list of her favorite items in it. Beauty products would be the best for her!
Chocolate Day
Oh yes, sweeten her tooth with delicious chocolate day gifts for her. A hamper of her favorite chocolates will bring a sweet smile on her face. Surely, she will fall in love with you all over again.
Teddy Day
Let's be real and get a cute little cuddly teddy bear for her. Getting this is a no-brainer gift for her. She will love to have a warm and furry teddy bear gift from the love of her life.
Promise Day
Mood lighting is an ideal promise day gift for her. Along with that, gift her beautiful ring and promise her that you will always be on her side all through the life. It will radiate your warmth and affection for her.
Hug Day
On this day, give something straight from your heart. Send her hand-written notes, personalized gifts with your pictures, or flowers. Show your affectionate side by giving her lovely gifts.
Kiss Day
A beautiful showpiece of a couple kissing each other is the most sentimental kiss day gift you can give to your girlfriend or wife.
So, without any delay, plan your week and send the best Valentine's Day gift for her. A perfect Valentine's Day gifts baskets with items that she loves is one of the safest options. Make sure that you do something that she would love and treasure all her life.