Top 5 of the Best Valentine's Day Chocolate Gift Ideas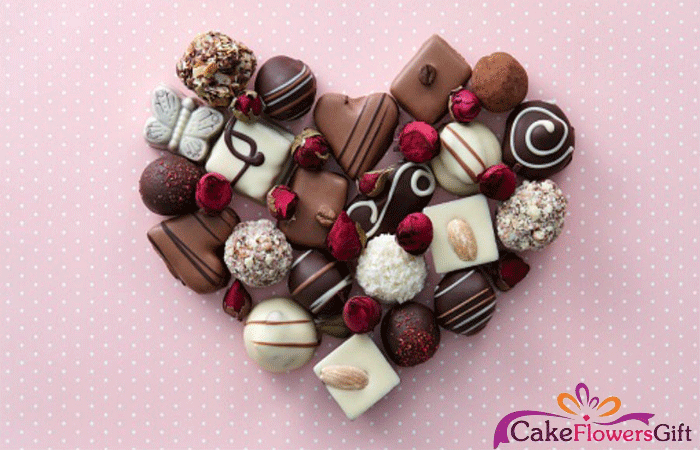 Chocolate day in valentines week is not too far now. Isn't that just the sweetest day of all not only by name but also the vibe of that day is different from all the others. In fact, all the days of the week have their own different aura and vibe to it. Chocolate day has this sweet aura around it and someone who isn't a big fan of chocolates may also crave a bit of chocolate that day. Anyways, scouring the net for some Valentine's Day gifts ideas? We've all been there. Now that we are here, you do not need to worry about it. Scroll through and get to know some of the Valentine's Day gifts that will scream 'sweet' in front of your partner.
Heart Shaped Chocolate Box
When it's the time to deliver chocolate day wishes to your beloved, one can never go wrong with a box of chocolates. It is okay to reinvent and think creatively to make things interesting but never leave behind the classics. Search for the best Valentine's Day chocolate box for your beloved and gift it to them in the most fantasizing way.
Chocolate Bouquet
For a chocolate lover, a chocolate is never too much. SO why not use this opportunity to give them their favorites and make their day. You could present a bouquet containing varieties of chocolates for them to devour on. You could also attach chocolate day quotes for your love here and there to make it an even more lovable gesture.
Handmade Chocolates
Everything else is okay but nothing beats a gesture accompanied with the efforts of the person. Anything handmade will always hold a higher place in heart than the readymade ones. So, do not waste this opportunity to show you love to your partner. There are thousands of recipes of handmade chocolates found on the net. The only thing left is an initiative from you. Go on!
Heart Shaped Necklace
On chocolate day, Valentine's Day chocolate is a must but have you ever thought of surprising your love by suddenly putting a necklace around her neck? If not then this is your chance to. The price of the gifts is not important. What matters is your gesture. On the occasion of chocolate day, a little more sweetness in the air won't kill anybody.
Personalized Gifts or Hampers
The trend of gifting personalized items is still around in full flow. So why not think of a gift and personalize it according to your needs. It could be anything, a blanket, pillow, frame or even chocolates. Enticing, isn't it? You could even combine all of them to put forward a beautiful hamper in front of your loved one. Check them out!
The above are some of the chocolaty gifts you can give to your beloved this valentine's day 2023. There are other options like a handwritten card or a simple box of brownies. At the end it all bottles down to your love for each other. Go ahead and check out what you can do for your love without any further delay. Happy Chocolate Day!