Last Minute Budget Friendly Friendship Day Gift Ideas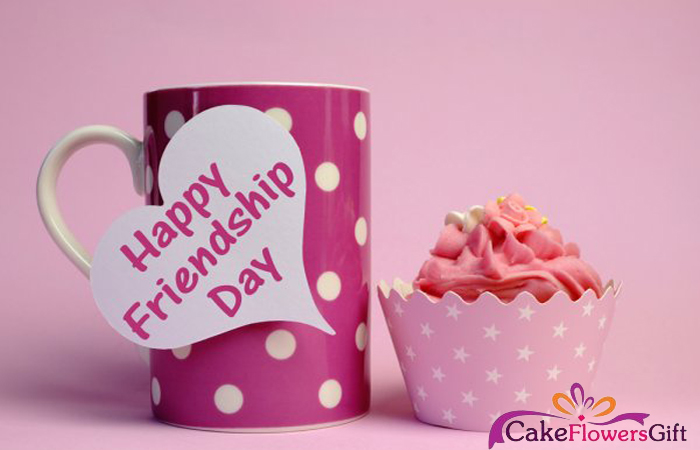 It's that time of the year again when we celebrate Friendship Day, a special occasion dedicated to the people who mean the world to us. But if you're a procrastinator like most of us, you might be struggling to find the perfect gift for your friends. Worry not, though, because we've got you covered! In this article, we'll be sharing some budget-friendly Friendship Day gift ideas that will make your friends feel appreciated and loved. From personalized gifts to Flowers and Cake we've got something for everyone, regardless of their interests and preferences. So, grab a cup of coffee and let's dive into these amazing ideas that will make your friends smile without breaking the bank.
Flowers for Friendship Day
Friendship Day Flowers Delivery brings joy and warmth to this special celebration of cherished bonds. Sending flowers is a beautiful way to express appreciation and love for friends. Delightful bouquets and vibrant arrangements symbolize the essence of friendship—fragrant roses representing trust, lilies embodying loyalty, and sunflowers epitomizing happiness. With online flower delivery services, surprising friends with a lovely floral gift has become effortless. Whether near or far, distance is no longer an obstacle to spreading smiles on Friendship Day. The delicate petals and enchanting colors of flowers convey heartfelt emotions, strengthening the bonds of friendship and creating lasting memories that bloom forever.
Cake for Friendship Day
Ordering a Friendship Day cake online is a delightful way to sweeten the celebration of cherished friendships. With just a few clicks, you can choose from an array of delectable flavors, designs, and sizes. From classic chocolate to scrumptious vanilla or personalized photo cakes, there's something to suit every friend's taste. Online cake delivery ensures convenience and timely arrival, even if you're far apart. The moist layers and creamy frostings are a delicious representation of the sweetness and joy found in friendship. By surprising your friends with a Friendship Day cake, you create a delectable moment of togetherness and make the occasion even more memorable.
Chocolate Bouquet
Ordering a chocolate bouquet online is a delightful way to indulge in a unique and sweet gift experience. These delectable creations combine the beauty of a flowers arrangement with the irresistible allure of chocolates. With a few simple clicks, you can choose from a variety of exquisite chocolate arrangements, ranging from gourmet truffles to assorted chocolate bars. Online chocolate bouquet delivery ensures convenience, making it perfect for surprising friends or loved ones. The luscious chocolates artistically arranged and wrapped in elegant packaging, are a treat for both the eyes and taste buds. By ordering a chocolate bouquet online, you can express your affection and make any occasion extra special.
Friendship Day Bracelet
Buying a Friendship Day bracelet is a meaningful gesture to commemorate and honor the bonds of friendship. Online platforms offer a wide range of beautiful bracelets, specially designed to celebrate this occasion. From charm bracelets to beaded or engraved ones, you can find the perfect piece that reflects your unique friendship. Shopping online provides convenience and allows you to explore various styles and designs. Whether you prefer a simple and elegant bracelet or a more elaborate one, these tokens of friendship serve as a constant reminder of the special connection you share. By purchasing a Friendship Day bracelet, you can express your love and appreciation for your dear friends in a stylish and heartfelt way.
Friendship Day Gift Hamper
Sending a Friendship Day gift hamper is a thoughtful way to express your love and gratitude for your cherished friends. Online platforms offer a wide array of beautifully curated gift hampers that are perfect for this occasion. These hampers often include a variety of goodies such as chocolates, snacks, teas, personalized items, and more. With just a few clicks, you can choose the perfect hamper that resonates with your friend's preferences and personality. The convenience of online shopping ensures timely delivery, even if you're miles apart. By sending a Friendship Day gift hamper, you can make your friends feel special and cherished, creating lasting memories of this special day.
Conclusion
In conclusion, if you find yourself in need of last-minute Friendship Day gift ideas, there are several options to consider. Online flower delivery provides a quick and heartfelt gesture, with vibrant bouquets symbolizing the essence of friendship. Ordering a Friendship Day cake online brings sweetness to the celebration, offering a delectable treat for your friends. A chocolate bouquet ordered online combines the beauty of a floral arrangement with the irresistible allure of chocolates. Alternatively, buying a Friendship Day bracelet online serves as a meaningful token of your enduring friendship. Lastly, sending a thoughtfully curated gift hamper online allows you to surprise your friends with a variety of delightful goodies. No matter which option you choose, these last-minute gift ideas ensure you can celebrate Friendship Day with love and appreciation.