How to Celebrate Mother's Day without Compromising Your Lifestyle?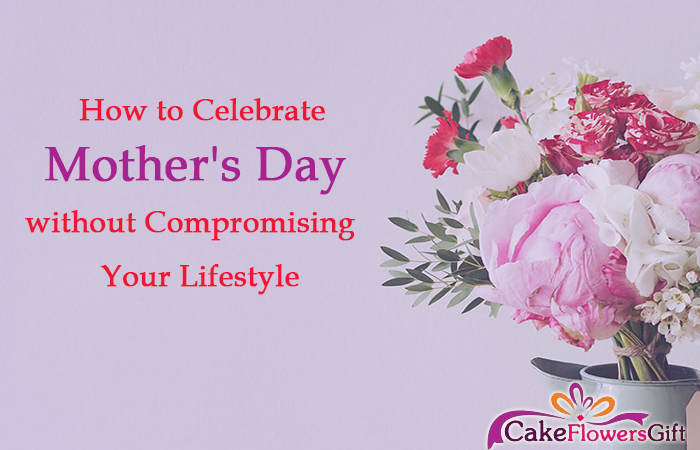 Do you realize Mother's Day is just 2 weeks away? Mother's Day is one of the most beautiful days that we celebrate. It's the day our mother's feel special and loved. Mother's Day should be actually celebrated daily and not just once a year. But with it rushing so soon aren't you confused what to gift her? Here, you will get everything for her!
10 Amazing Ways to Celebrate Mother's Day
Do you know what the best Mother's Day gift for mom is? Here are her 10 amazing ways to celebrate Mother's Day with Mother's Day gifts and make it a day that your mom will never forget.
Make Her Visit All her Favorite Places
Take your mom and visit all her favorite places like her childhood home, her favorite restaurants and other places that have special meaning to her. She will be overjoyed with this surprise.
A Small Sweet Celebration Filled with Surprises
A small but sweet celebration for mom filled with surprises such as balloons, decorations and favorite foods can make her feel special and loved. It's a great way to show that you appreciate everything you do for her and that you want to make her feel special on this day.
Buy Her a Card / Write Her a Letter
Mother's Day greetings card can never go wrong to express your love and appreciation for her. These cards can be heartfelt letters that will make your mom feel special. You can also add a photo of the two of you to show your personality. Simple gestures like this go a long way in helping moms feel valued and loved.
Get Her Flowers
They are a beautiful way to express your love, gratitude, and affection for your mother. Give her the perfect Mother's Day flower bouquet that is sure to make your mother feel on cloud nine. You can also give her a Mother's Day flower card.
Host a Brunch
Host a special brunch with mom's favorite foods and drinks. You can also invite your closest friends and family to make your event even more intimate and memorable.
Explore Her Hobbies
Spend time with your mom and explore her hobbies and interests. This can be anything from gardening, cooking or even painting. It makes her feel worthy and valuable. This will give her the best of memories and newest experience.
Read Her Favorite Book
If your mom loves reading book, you should definitely gift her beautiful novel. Don't stop by just gifting her book but now that you want to do something special why not read her the book.
Let Her Feel Free for Some time – Gift Her a Short Trip
After working everyday and never complaining it can get so tiring for her. Have you ever thought of gifting her short trip? Plan a short trip to a place she always wanted to go. Make all the necessary arrangements and bookings and gift her beautiful trip. Let her rejuvenate and enjoy some quality time with herself.
Bake it through
If you mom loves baking, bake cakes and cookies with her. This is a fun activity for two and a great way to create special memories.
Cook Together
Cooking with your mom is a great way to bond and create delicious memories. Cooking together her favorite dish following her favorite recipe can do wonders when it comes to spending quality time together. You both will enjoy each other's company and will cherish with beautiful memory for a lifetime.
Make sure that you do these things for your mom this Mother's Day. She is the one who deserves to be pampered every day. So, if her day is approaching you must start planning soon!