How to Avoid the Most Common Mother's Day Mistakes?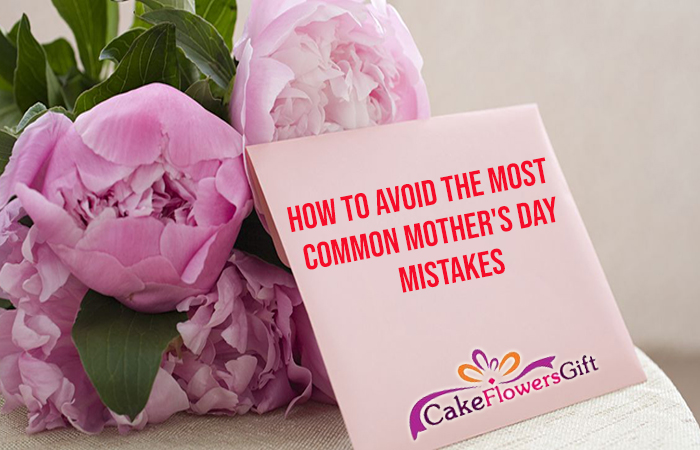 Mother's Day, a day to honor and appreciate the most adorable woman in our lives must be celebrated with great enthusiasm. It's a day to show our gratitude and love for everything our mothers have done for us. However, sometimes, despite our best intentions, we end up making some common Mother's Day mistakes that can ruin the occasion. In this blog, we will discuss how to avoid these mistakes and make this Mother's Day 2023 a memorable one for your mom.
Don't Forget the Actual Mother's Day Gift
One of the biggest mistakes people make on Mother's Day is forgetting to buy a gift. Don't wait until the last minute to purchase a Mother's Day gift. Plan ahead and order a gift in advance to ensure timely delivery. Mother's Day gifts from the daughter, mother's Day gifts for Grandma and Mother's Day gifts for the wife are popular options. You can choose from a variety of options like flowers, chocolates, jewellery, personalized gifts, and more.
Don't Over-Plan
While it's important to make Mother's Day special, don't over-plan and make it overwhelming. Keep the celebrations simple and memorable. Avoid making too many plans or scheduling too many activities that might leave your mom feeling exhausted. Instead, focus on spending quality time with her and creating cherished memories.
Don't Re-gift
Re-gifting is never a good idea, especially on Mother's Day. Your mom deserves thoughtful and unique Mother's Day Gifts, not something you received as a gift earlier. Take some time to choose a gift that your mom will love and appreciate. A Mother's Day Cake homemade or personalized gift can be an excellent choice.
Don't Be Overconfident!
Sometimes, people assume they know what their mom wants for Mother's Day, but end up getting it wrong. Avoid making assumptions and ask your mom what she would like for Mother's Day. Listen to her preferences and make sure to get her something she truly wants and will cherish.
Not Making Time to Spend with Her
One of the most important things you can do for your mom on Mother's Day is to spend time with her. Don't let other distractions get in the way. Whether it's a simple brunch or a walk in the park, make sure to spend quality time with her and make her feel special. On this day, make sure to pamper your mom like anything.
Forgetting that It's Mother's Day
It's easy to get caught up in our daily routines and forget important occasions like Mother's Day. Make sure to mark the date on your calendar and set a reminder so you don't forget. Start planning ahead of time to ensure you have everything in place to make the day special.
Not Putting Any Thought into the Gift
Lastly, not putting any thought into the gift can be a big mistake. A generic gift without any thought or meaning can come across as insincere. Take out time to think about your mom's hobbies and then choose a gift that reflects her persona. It's the thought that counts, so make sure to put in some effort to make her day special.
By avoiding these common Mother's Day mistakes, you can make the day memorable and show your mom how much you love and appreciate her. Plan ahead, jot down her preferences, spend quality time with her, and get the best mother's Day gift delivery that she will cherish forever. You could also plan a little surprise and prepare a mother's Day gift for Grandma that will bring tears to her eyes.