Father's Day 2023: Find the Perfect Budget Friendly Father's Day Cake Ideas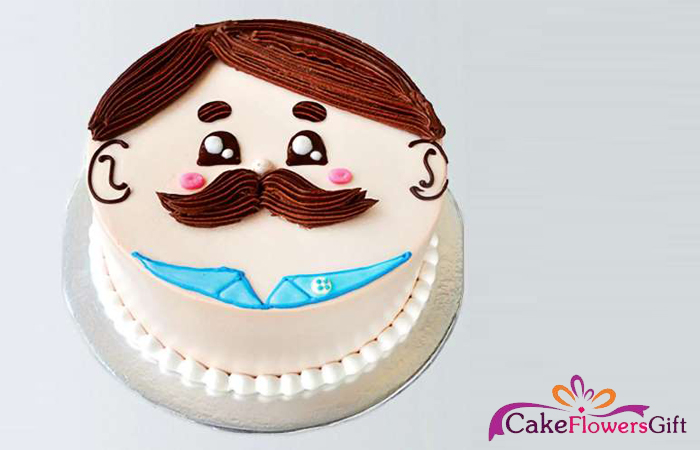 Father's Day is a special occasion to honor and appreciate the important role that fathers play in our lives. It is a time to show appreciation for his love, guidance, and support. A father's love is a unique and powerful bond that holds a special place in a child's life. It is a love that is nurturing, guiding, and unconditional. If you're looking for budget-friendly Father's Day cake ideas, here are a few options that are both delicious and affordable:
Classic Chocolate Cake
A classic chocolate cake is always a crowd-pleaser. You can make a simple chocolate cake using basic ingredients like flour, sugar, cocoa powder, eggs, and butter. Decorate it with a homemade chocolate ganache or a dusting of powdered sugar. If you don't have any idea or just a beginner, you can take help from online cake shop and order cake online using the same day cake delivery.
Fruit Topped Cake
A fruit-topped cake is not only visually appealing but also refreshing. Use a basic vanilla or sponge cake as the base and top it with fresh fruits like strawberries, blueberries, or kiwi. Arrange the fruits in a decorative pattern and glaze them with light fruit syrup for added flavor.
Coffee or Mocha Cake
If your dad is a coffee lover, a coffee or mocha-flavored cake would be a perfect choice. Infuse coffee into the cake batter and frost it with a coffee-flavored buttercream. You can also add a sprinkle of cocoa powder or chocolate shavings on top for an extra touch.
Lemon Drizzle Cake
A zesty and tangy lemon drizzle cake is a delightful option for Father's Day. Bake a moist lemon-flavored cake and drizzle it with a sweet and tangy lemon glaze made from fresh lemon juice and powdered sugar. It's a simple yet flavorful cake that will be a hit.
Carrot Cake
Carrot cake is a classic choice that's both budget-friendly and delicious. Grate carrots and incorporate them into a spiced cake batter. Top it with cream cheese frosting and optionally add a sprinkle of chopped walnuts or pecans for added texture.
Ice Cream Cake
Make an ice cream cake using store-bought ice cream and a simple cookie or graham cracker crust. Layer different ice cream flavors and top with whipped cream and sprinkles.
Cupcakes
If you want individual servings, bake a batch of cupcakes and decorate them with buttercream frosting. You can add toppings like chocolate chips, crushed nuts, or even small fondant decorations.
Brownie Cake
Bake a batch of brownies and stack them together with layers of whipped cream or chocolate ganache. It's a rich and indulgent treat that is sure to satisfy any chocolate lover.
On this special occasion of Father's Day, this is the best day to express the heartfelt gratitude and appreciation for everything he has done. Words cannot fully capture hence the day he surely deserve a gift and nothing is better than a cake, order Father's Day cake online with a personalized message written on the cake.
Remember, the key to a budget-friendly cake is to use simple ingredients and focus on flavors that your dad enjoys. You can also add a personal touch by decorating the cake with a heartfelt Father's Day message or his favorite decorations.