Cool Father's Day Gift Ideas That Dad Will Actually Love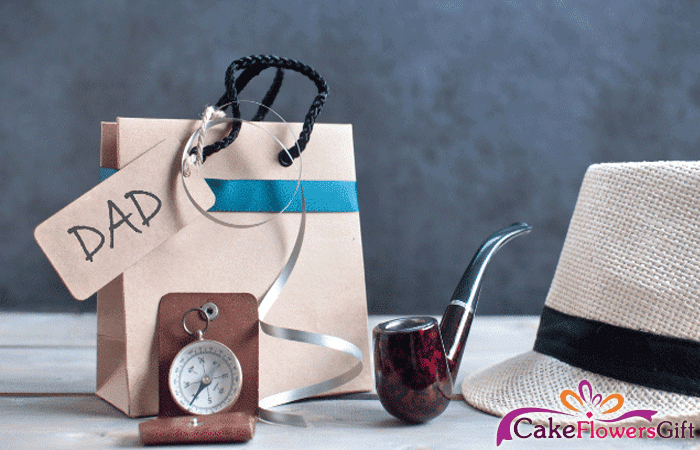 Father's Day is a special occasion to show appreciation for your dad and celebrate his role in your life. Father's Day celebrated on the third Sunday of June every year. This year Father's Day will be celebrated on June 18, 2023. If you're looking for cool Father's Day gifts that your dad will actually love, here are some ideas:
Personalized Gifts
A unique personalized gift with his favorite photo with a message on a Mug or Cushion is the trendiest Father's Gift. Such trendy options you will find from online gift shop to order Father's Day gift online.
Personalized Engraved Watch
A classic and timeless gift, a personalized engraved watch adds a personal touch. You can engrave his initials, a special message, or even a memorable date.
Tech Gadgets
If your dad is a tech enthusiast, consider getting him a cool gadget such as a smart watch, wireless headphones, or a portable Bluetooth speaker. Choose one that aligns with his interests and preferences.
Grilling Accessories
If your dad enjoys outdoor cooking, upgrade his grilling game with high-quality grilling accessories. Consider a set of professional-grade BBQ tools, a meat thermometer, or a smoker box for adding unique flavors to his grilled dishes.
Craft Beer or Whiskey Set
If your dad appreciates a good drink, a craft beer or whiskey set can be a great choice. Look for a collection of craft beers from different breweries or a whiskey tasting set with a variety of aged spirits.
Experience or Adventure
Create lasting memories by planning an experience or adventure for your dad. It could be tickets to a sports event, a weekend getaway to a destination he loves, or an adrenaline-pumping activity like skydiving or a race car driving experience.
Subscription Box
Treat your dad to a subscription box tailored to his interests. Whether he enjoys grilling, golfing, reading, or trying out new grooming products, there are subscription boxes available that deliver curated items to his doorstep every month.
Personalized Photo Album or Frame
Compile your favorite family photos and create a personalized photo album or frame. This heartfelt gift will remind your dad of cherished memories and the love you share as a family.
Fitness or Outdoor Gear
If your dad is into fitness or outdoor activities, consider gifting him gear that aligns with his interests. It could be a new set of golf clubs, hiking gear, a fitness tracker, or a high-quality bike.
Books or a Kindle
If your dad enjoys reading, consider gifting him books from his favorite genre or an e-reader like a Kindle. You can even personalize it by preloading it with some of his favorite books or authors.
Cake and Flowers
Are you residing into a different country and away from your Super Hero Dad on Father's Day? You can take the help from online Father's Day Gift delivery service. The online portal offers the same day cake and flowers delivery, you can get a beautiful bouquet of flowers with custom Father's Day cake delivered to his doorstep within few hours. He will surely be impressed with such great gesture.
Handmade or DIY Gift
Put your creative skills to use and make a personalized gift for your dad. It could be a handmade card, a scrapbook, a customized photo calendar, or even a piece of artwork.
Remember, the most important thing is to choose a gift that aligns with your dad's interests and shows that you've put thought and effort into selecting something special just for him.