Best 5 Gift Ideas to surprise your Dad on this Father's Day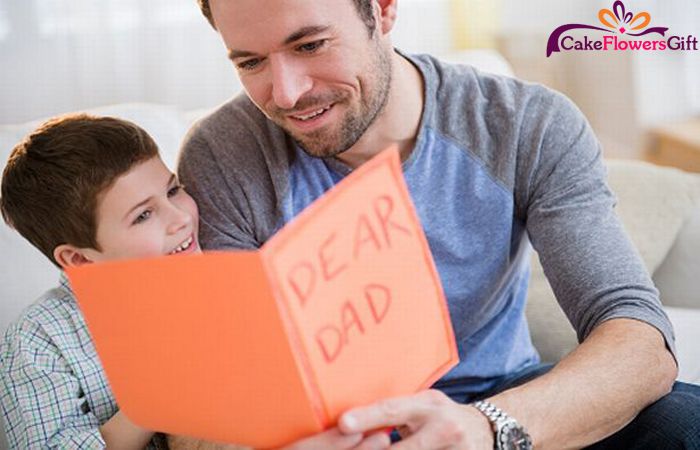 Before you get the chance to sum up your mother's day celebration, you have father's day round the corner. It is so exciting to celebrate the day with the hero of your life. Start thinking about your dad and pick best gifts for dad online from Cakeflowersgift.com. The world has changed and with technological advancements, it is no longer a challenge to send gifts to your father on this special day. Even, if your dad is staying in some other city, communicating with him through these advanced techniques is no big deal now. No matter what the occasion, event or celebration it is, we need to convey our love and feelings. And, we are just few clicks away from it.
Our online gifting portal shows you the way for the best father's day gift ideas that would reflect your sentiments very well. We have a team of experts who deals with various kinds of delivery and this will surely make your task very easy and effortless.
This Father's day 2022, you can pick the best gift for dad so that he is charmed by your efforts and sweet gesture. We have the 5 best gift ideas to surprise your dad on this father's day.
Flowers for dad: Another gift that your father would appreciate is flowers! Do not associate your mother with only flowers; your father may also appreciate it. As flowers come with sentiments and can express what you feel. So order for a beautiful flowers bouquet for father's day.
Personalised father's day gifts: They make two people closer and stronger. How about sending him greeting cards or personalised photo frame, t-shirt, cushion or photo key chains?
Vim & Vigr Stylish comprehension socks: Is your dad a frequent flyer? These stripes are more of circulation boosting socks, very important on flights, especially longer flights. But you may elaborate your celebration by sending online Father's day cake delivery like a fruit cakes, heart shape cake or chocolate cake and do not leave your dad alone make him feel special on his special day.
Chocolates: Chocolates are favourite of all, no matter what age or occasion everyone admires chocolates especially when it is given as gift. So pick an imported chocolates basket or father's day chocolate gift from us. I am sure this would bring in a spark in the moment and cherish each bite till the end.
Sweets: Indian dads are very fond of desi Indian sweets, so picking a box of his favourite sweet like kaju katli or sandesh would be well appreciated and enjoyed.
Apart from these there are a few other special gifts also like dry fruits or fresh fruits basket which you may send for same day father's day gifts delivery. As with us, you are completely secure and safe. You may trust our delivery services, as we believe in sending it on time and with complete care. So make this father's day a perfect day for your father.