15 Best Mother's Day Cakes That Any Mother Would Be Proud to Have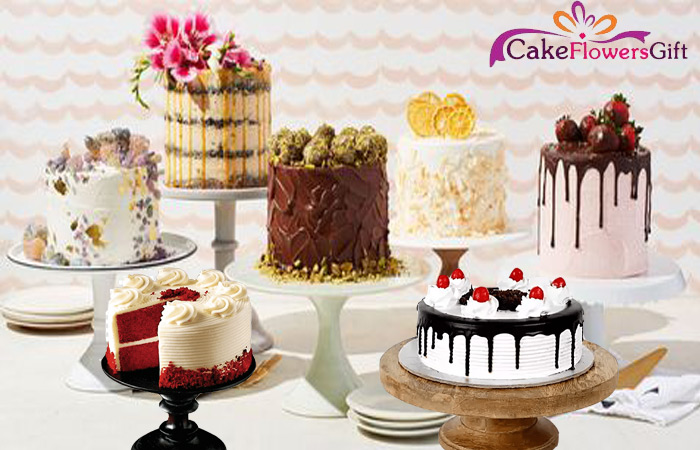 Our day is incomplete without looking to our mothers for trivial things. Similarly, any celebration is incomplete without a cake. While any gift from a child holds a special place in a mother's heart, nothing beats the classic mother's day cakes. Whether you plan to take the baking in your own hands or you decide to order one, the given list of mother's day cakes ideas will keep you covered from extra effort of finding the best cake for your mom. We've got you covered with a plethora of different and unique cake designs for mother. Now, let us have a look at the 15 best mother's day cakes that any mother would be proud to have:
Basic Cakes Ideas
Cupcakes
These delicacies reserve the seat for the simplest cake for mother's day. Easy to make yet pleasing for your taste buds. You can try basic flavors like chocolate, vanilla, strawberry or to spice it up, you can combine certain flavors like vanilla and butter cream, the best combination ever. This can be your mom's cake this year and it will not disappoint her at any cost.
Malted Coconut Cakes

Surprised? Well, cakes are of many flavors. For instance, a coconut cake can be mouth wateringly delicious, who knows maybe after becoming your cake for mother day, it will be the best cake ever.
Tea Bread Cakes
If you plan to have a small gathering for the event, you can go for something elegant. It tastes terrific with a little whipped cream and something to gulp it down. This is a popular choice for homey events; you can make it the next mommy cake.
2 Ingredient Cakes Ideas
Donut Cakes
Two different sweets merged into one, you can choose your own flavor to melt with it like a chocolate donut with a vanilla cake. You can also refer to simple mother's day cake designs to add a touch of glamour to it. To be specific, this is a large donut shaped cake with a filling of your choice.
Blueberry Cake
These bite sized cakes that can be covered in as much glaze you want, will be perfect as mother's day cake. These are very easy to make and it's even easier to make them special with some wonderful mother's day cake designs.
Toffee Crunch Cake
A perfect choice for toffee lovers. Small cakes with toffee fillings on the inside make it a mother's day themed cake. These cakes are very much trending nowadays.
Delicacies that will Impress your Mom
Angel Cakes
Fluffy cakes that are not too heavy and will keep everyone's mouth busy. These are the first options when selecting cakes for mom.
Lemon Layer Cake
This delicacy will adorn your dessert table. It tastes as good as it looks and will be another new experience for your taste buds. With a lemon curd filling, this moist, fluffy cake is fairly simple and makes an elegant addition to your Mother's Day table. It is another one of those unique ideas for mother's day cakes.
Carrot Cake
Despite the fact that carrots are not so delicious, you don't know the power of a baked carrot cake with cream cheese drizzle on it.
Cheese Cakes
So simple, yet so tasty. This cake makes a stunning centerpiece. If you want to add topping, go for strawberries or blueberries, these go perfectly with it.
Velvet Cakes
If you thought, only red velvet cakes are available, you're wrong. Try this new raspberry pink velvet cake that's just too pretty to eat.
The Classy Cakes Ideas
Swiss Roll Cakes
A classic sweet treat that takes a few minutes to make but does an excellent job to impress.
Flan Cakes
A custardy dessert cake glazed with brown sugar and sweet, crispy crust. Wasn't the description too tasty itself?
Crepe Cakes
A pancake looking cake that's too visual. This topped with a ranch dressing of your choice will make a perfect brunch celebratory cake.
Order the one you or your mom like the most and get it delivered same day. We offer same day cake delivery to more than 1000 cities in India.
Mother's day is a day that demands sweet treats. Any woman who played a role in shaping you into the adult you are today deserves recognition this Mother's Day, which is where a thoughtful treat can come in handy. Whether you're looking for a simple bake or one that will test your baking prowess, the above list features 15 best mother's day cakes that any mother would be proud to have.
Recent Blog: Unique and Best Mother's Day Gifts Mom Will Adore